3-Day Sound Healer's Training
Come learn the science of sound healing ! in Pisac, Peru 6/04/2015
This 3-day intensive training will explore the power of sound & its incredible potential to move & transform energy. Some of the oldest traditions in the world have used sound as a modality for healing.


| | | |
| --- | --- | --- |
| DAY ONE | DAY TWO | DAY THREE |
| Monday April 6th | Tuesday April 7th | Wednesday April 8th |
| 11:00am – 4:30pm | 11:00am – 4:30pm | 3:00pm – 8:30pm |
Sound therapies are known to reduce stress and anxiety, create a more balanced immune system, enhance overall sense of well being, of relaxation and has been shown to be effective in the treatment of various diseases and physical ailments, especially when used in companionship with other therapies.
The effect of sound and awareness practices have been utilized by esoteric and shamanic traditions throughout time.
This workshop will support you to listen to, hear and use sound, silence & listening in a new way.
Exploring themes of:
* the practice of conscious listening
* history, lore and symbolism of sacred sound
* toning, mantra, meditation, song and silence
* techniques to deepen your awareness of sacred sound
* primary concepts of the physical properties of sound
* hands-on practical application of sound on the body
* daily exercises to deepen your awareness of sound
* sound healing techniques to integrate into your practice
* toning, mantra, breathing, listening, song & silence
* techniques for working with crystal & metal singing bowls
Sound and Music directly affect us each and everyday, and as we begin to apply this knowledge and experience to our daily lives, with practice, we can begin to consciously affect our life experience with sound and music.
This course can support you in your own personal journey with sound as well as complement various healing practices.
3-Day Workshop Fee: 260 /Soles (regular price $300) : DEPOSIT 80 /Soles due upon registration

Location: PAZYLUZ in Pisaq, Peru
RSVP – jeremy@jeremysills.com   reserve@pazyluzperu.com
+51 959055840
skype: soundgnosis
DAY I    – April 6 – Daytime 11am – 4:30pm
DAY II   – April 7 – Daytime 11am – 4:30pm
DAY III  – April 8 – Evening 3pm – 8:30pm

Bring a lunch or enjoy a tasty meal at Maxi's Chakana Cafe on site !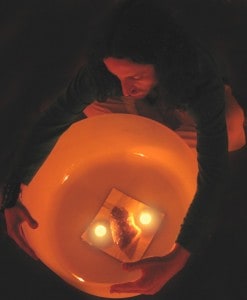 Jeremy Allan Michael Sills aka JAMS, is a gifted Singer/Songwriter with a B.A. in music from Carleton University, & 15 years of training and exploring the healing power of sound.  Having trained with Barclay MacMillan, Joy Gardner, Norma Gentile, Tom Kenyon, and others, Jeremy has developed a mystical healing voice and sonic awareness that inspires a remembrance of  the deep and silent space within each of us.  As spontaneous co-creations, his crystal bowl concerts weave a deep tapestry of high vibration frequency, in which profound awareness, transformation and healing may occur.  A trained multi-instrumentalist, Jeremy's cast  includes crystal singing bowls, tibetan metal bowls, eclectic vocals, overtoning, gongs, drums, flutes, guitars & piano.  He conducts Lunar Vocal Toning Sessions, Kirtan Circles, Crystal Bowl Chakra Meditations,  House Concerts & Sacred Sound Workshops.  He currently resides and gigs in and around Ottawa, ON.