Kundalini Yoga & Sound Healing ~ Kelowna BC
Kundalini Yoga & Sound Healing
with 

Jeremy Sills and Dawn Petrin
Monday, June 12th, 7-9pm
300 – 3275 Lakeshore Road, Kelowna BC
(778) 484-2255
INVESTMENT: $10/Members, $20/Public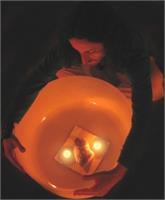 Next Monday, I will be joining Dawn Petrin for a journey through Kundalini Yoga and Sound Healing Meditation. This class will take place instead of the regularly scheduled 7pm Kundalini Yoga class.
Jeremy Allan Michael Sills, is a gifted Musician with a B.A. in music from Carleton University, & 20 years of training and exploring the healing power of sound. Having trained with Barclay MacMillan, Joy Gardner, Norma Gentile, Tom Kenyon, and others. For the past 5 years he has been working with the plant medicine Ayahuasca, and studying one of the most ancient forms of sound healing, working with healers in the art of Shipibo medicine rooted in the Amazon Jungle.
Throughout the year, Jeremy offers sound healing meditations, Lunar Vocal Toning Sessions, Kirtan Circles, and private house concerts. His sessions weave a deep tapestry of a powerful vibration and frequency, with the intention of awareness, transformation and healing for all involved.
A trained multi-instrumentalist, Jeremy's cast includes crystal singing bowls, Tibetan metal bowls, eclectic vocals, overtoning, gongs, drums, flutes, guitars & piano. He also teaches music as well as sound healing work shops throughout the year within Canada Nationally and internationally.