Shamanic Sound Healer Training ~ April 2016
Friday April 15th – Sunday April 17th 2016
This 3-day intensive training will explore the power of sound & its incredible potential to move & transform energy. Some of the oldest traditions in the world have used sound as a modality for healing.
This 3-day intensive training will explore the power of sound to move and transform energy. Jeremy Sills & Naomi Athena, will guide you through learning materials & hands-on/voices-on/ears-on direct experience of attuning to sound vibration.
Please note this is both the same and different as the training I hosted in Ottawa, September 2014. We will share new materials, and no two sound journeys are the same given the energies present are forever changing.Sound therapies are known to reduce stress and anxiety, create a more balanced immune system, enhance overall sense of well-being, of relaxation and for the treatment of various diseases and physical ailments, especially when used in companionship with other therapies.
The effect of sound and awareness practices are used by esoteric and shamanic traditions to this very day.
This workshop will support you to listen to, hear and use sound, silence & listening in a new way.
Exploring themes of:
* the practice of conscious listening
* history, lore and shamanism of sacred sound
* toning, mantra, meditation, song and silence
* techniques to deepen your awareness of sacred sound
* primary concepts of the physical properties of sound
* hands-on practical application of sound on the body
* daily exercises to deepen your awareness of sound
* sound healing techniques to integrate into your practice
* toning, mantra, breathing, listening, song & silence
* techniques for working with crystal & metal singing bowls
* sound & movement – Ecstatic Dance, Rhythm, Frequency & Trance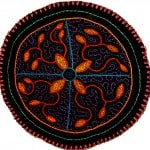 Sound and Music directly affect us each and everyday, and as we begin to apply this knowledge and experience to our daily lives, with practice, we can begin to consciously affect our life experience with sound and music.
This course can support you in your own personal journey with sound as well as complement various healing practices.
3-Day Workshop Fee: $350
Mandatory Deposit: of 25% deposit to hold your space = $88.00
Please make payment of deposit to Karen Osborne.
Remainder: $262.00 to be paid in cash at the door.
Pine Ridge Healing and Learning Centre, Carp, Ontario
155 Pineridge Road, Carp, Ontario, K0A 1L0

Please contact us with any questions and when you are ready to register !
RSVP – jeremy@jeremysills.com – karen@ascensionhealing.ca
DAY I – April 15: 7:00pm – 10:00pm
DAY II – April 16: 10:30am – 5:30pm

DAY III – April 17: 10:30am – 4:30pm
Please bring your own lunch for Saturday & Sunday.  Gracias !
We will send out details about what to bring, directions, etc. at the time of registration.
:Sound Healing Facilitators:
:Jeremy: is a gifted Singer/Songwriter with a B.A. in music from Carleton University, & 15 years of training and exploring the healing power of sound. Having trained with Barclay MacMillan, Joy Gardner, Norma Gentile, Tom Kenyon, and others, Jeremy has developed a mystical healing voice and sonic awareness that inspires us to remember the deep and silent space within each of us.
As spontaneous co-creations, his crystal bowl concerts weave a deep tapestry of high vibration frequency, in which profound awareness, transformation and healing may occur. For the last 4 years, Jeremy has studied the ancient shamanic healing practices of sound healing, through Icaros; the songs of light of the spirit world.
A trained multi-instrumentalist, Jeremy's cast includes crystal singing bowls, Tibetan metal bowls, eclectic vocals, overtoning, gongs, drums, flutes, guitars & piano. He conducts Lunar Vocal Toning Sessions, Kirtan Circles, Crystal Bowl Chakra Meditations, House Concerts & Sacred Sound Trainings. www.jeremysills.com
:Naomi:  has been studying alternative healing, and forms of shamanism and medicine work last 9 years. Her journey really opened up when she traveled down to south America with her younger brother where she connected with her Venezuelan indigenous father. There they met with a traditional healer, who saw her gift of sight, and at that point he told her that she would learn to help heal people and heal herself through her voice. Having never being exposed to sound healing in any form earlier she was very surprised. She has been studying traditional plant medicine and wisdom for the past 6 years with healers and medicine people in Peru. She runs earth elemental healing, a bodywork practice that has supported many people on their life journey. She also facilitates groups, workshops, rituals, ceremonies and womens' mystery work. Last year she co founded Tree of light retreats, running Ayahuasca journeys for women with grandmother Shipiba Maestras in Peru.
Naomi was Raised in the Philippine Islands. She spent her early years living in a hut, gathering shellfish at new moon and learnt the best way to sleep was on a bamboo mat on the floor. Here she began her deep conversation with nature, spirit and community.
She is a Doula, Yoga teacher, Artist, Coach, aspiring herbalist and gardener.
She carries a deep love for the earth and its wisdom in all she does, and is deeply devoted to the healing and evolution of humanity.